E 120
Automatic Radial Trimmen! Former TO 126 TO 220 / SOT.
Feed from/to sticks or loose component or with a Bowl Feeder
The automatic operation of this machine is particularly weil suited for cutting and bending of power transistors of type TO 126/TO 220 ISOT.
Special Features:
2-11 pins per component (15 Pins Option)

easy tool changeover

easy and comfortable operation

component body channel is easy to change and to adjust with a micrometer screw

all electric

suitable for medium to high quantities

operating speed up to 3600 cp/h

maintenance-free

stress relief tooling prevents component damage
E 200
Trimmer/Former for Taped or Loose
Radial Component
Automatic processing of loose components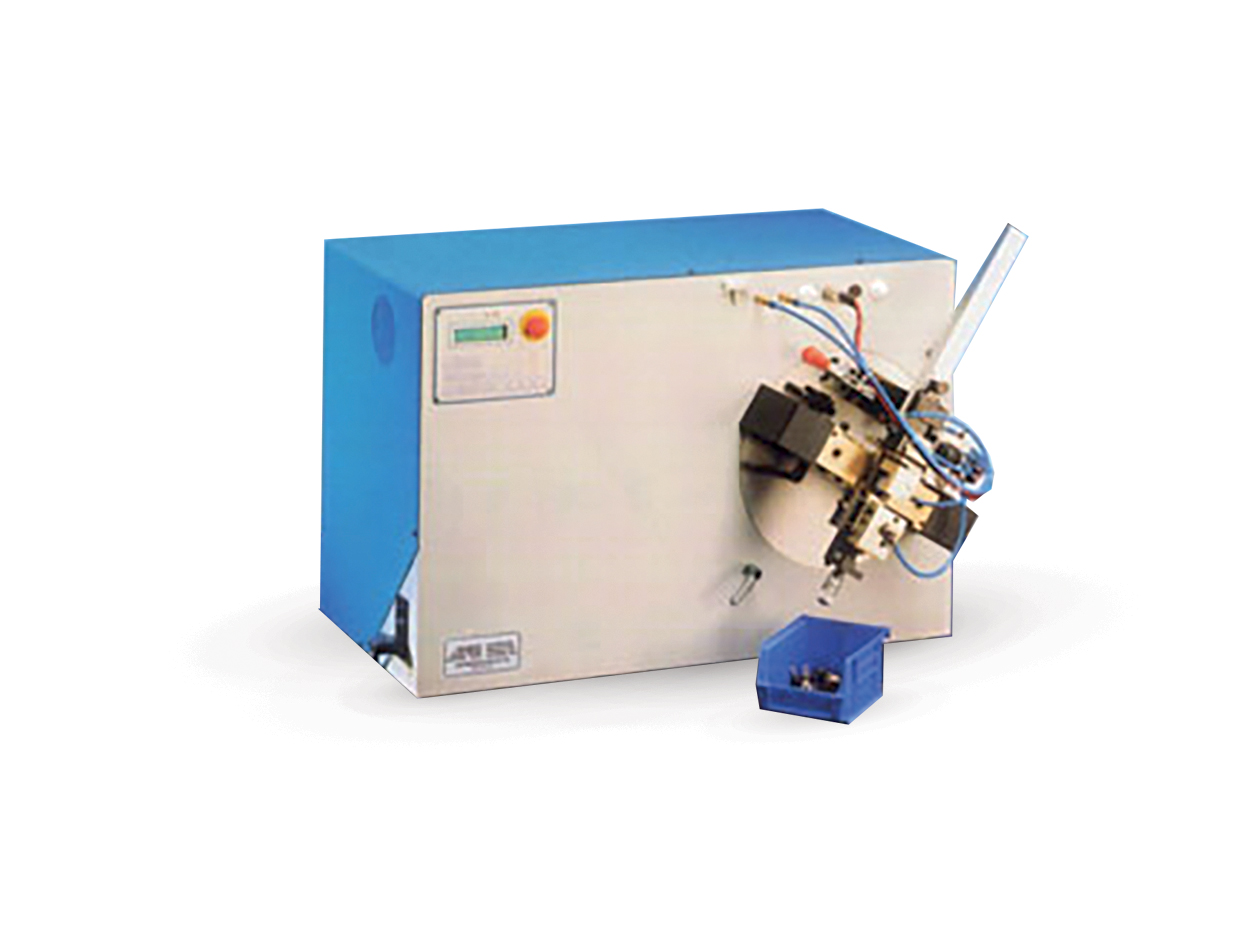 An optional vibrating bowi automatically feeds
components to the tool. Changeover of tooling
is fast and easy with snap-in dies. No screws or
tools are required.
Taped components processed with tape feed
attachment. Quick tool changeover by rotating the processing
head assembly. Attach the tape feeder without any screws or tools.
20-3
Lead cutting and forming machine for radial
components EBSOMAT 20-3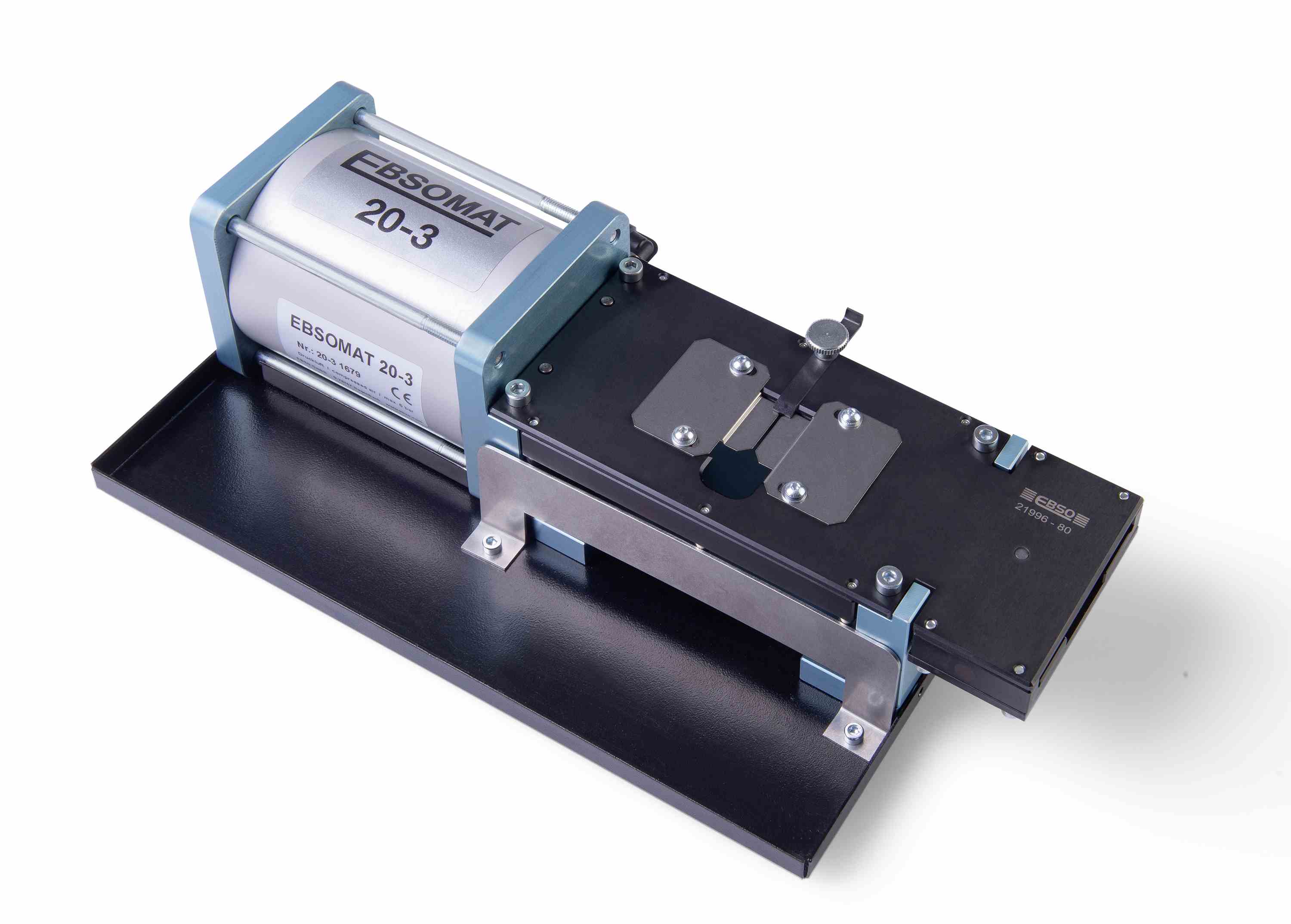 This flexible machine is truly cost effective!
The base machine works pneumatically and can be equiped with a cutting plate or a support plate for forming tools.
Cutting plates for 2, 3, 4, 5 mm cut lengths are available. (other sizes also availabel)
Tooling is available for a lerge variety of tran sistors and capacitor forming and cutting configurations.
Base machines includes foot pedal for air cylinder actuation.
---
AJÁNLOTT TERMÉK

---