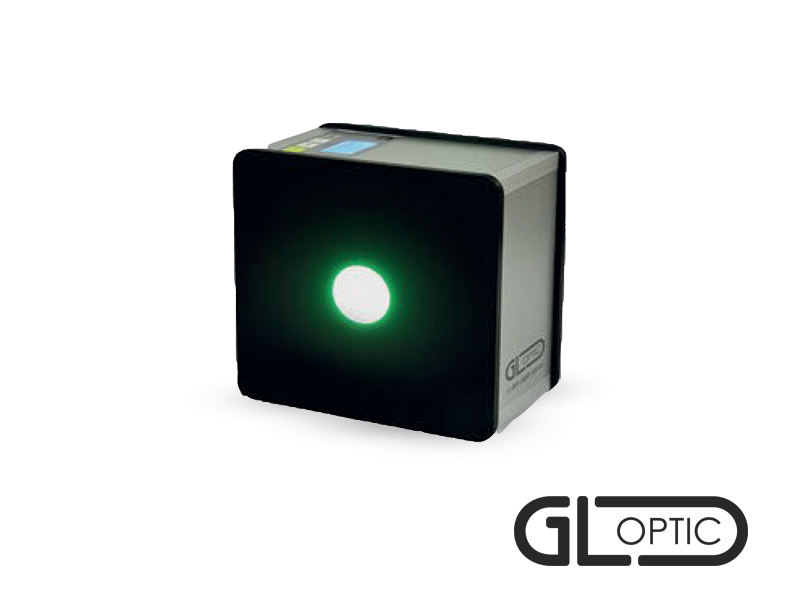 The uniform, multichannel LED light available in one box.

GL Optic is presenting its latest development: The uniform light source using the JUST LED Technology providing high stability and flexible solution for the luminance purposes. This GL OPTIC LIGHT LED can be used as a reference luminance standard in the display and monitor calibration systems as well as a calibration reference for cameras and other optical instruments. It is made with the use of the set of LEDs and the integrating sphere providing ideal homogeneity of the source. Additionally it features the electronic control system and thermal stabilization in order to achieve extraordinary colorimetric stabilization.
JUST Normlicht's LED technology has achieved the ability, for the first time, to control the properties of LEDs. To control the LED properties to our requirements we have developed a complex multilevel calibration procedure that calibrates each single LED light source and stores the spectral properties in the unit's electronic controls. This process is unique and therefore has a patent filed for by JUST Normlicht.
UNIQUE FEATURES
Very high uniformity

Near-perfect replication of light sources like D50, D65, D75, A, TL 84

Free selection of light spectra out of color space bigger than sRGB

Stable conditions thanks to a unique calibration method

Much longer lifetime of LEDs thanks to the active thermal stability
USAGE
Create any light with GL Opti Light LED from GL Optic

The GL OPTI LIGHT LED can be controlled from a PC via USB cable. Alternatively the settings can be made using the LED control panel. The ad JUST software allows you to set the light coordinates according to your needs. It also features several light source standards such as D50, D65, D75, A, TL84. The active multilevel calibration system is divided into the basic factory calibration and permanent online-calibration during operation without using an external metrological device. The GL OPTI LIGHT LED is effectively self-controlling its operating conditions and is adjusting the light result with a very high frequency (>100Hz) permanently and invisibly to the human eye. The JUST LED technology is not only exceeding the conventional LED sources in light quality, but is now for the first time able to replicate a tremendous color space with the highest quality.
TECHNICAL DATA
| | |
| --- | --- |
| Spectral range | 385-750nm |
| LED color peaks [nm] | 390; 450; 470; 520; 590; 633 (+/-10 nm) |
| Uniformity | +/- 1% |
| Luminance range | 100-3000 cd/m^2 |
| Colorimetric stability | +/- 0.0020 |
| Dimensions | 215mm x 215mm x 130mm |
---
AJÁNLOTT TERMÉK

---